It is always a sheer pleasure to photograph weddings, engagement shoots, etc, but it is rare to to be asked to photograph a one year anniversary!. In this regard we responded with pleasure to this request alongside the fact that we the couple were 1) flying over from Memphis, Tennessee, 2) we were only going to meet on the morning of the shoot, 3) they were only going to be in the city for a weekend and, 4) had the good old Irish weather to think about!. Enough to put the average person in a spin?, well no to be honest - a welcome challenge just as every photographic opportunity is given the multitude of items that can happen. What a beautiful morning it turned out to be, the sun shone brightly and with enough heat to photograph the lovely couple comfortably and for them to notice (being from Memphis) that it was actually warm!. As indicated, both Rod and Caitlin were really up for the shoot (It was meant as a surprise for Rod who was told just that morning...). We picked the couple up from the wonderful Clontarf Castle where they were staying, with the intention of photographing in St Annes Park, Raheny and then North Bull Island which is actually a nature reserve.
It is always fantastic to photograph in different areas and our favourite time is early in the morning (9am start for Rod and Caitlin) or late afternoon as the sun is less direct and harsh. We had some fun, tried out some different locations and had some great conversation along the way. We also thank Rod and Caitlin for being an amazing couple to photograph, so made for each other and for being so relaxed the day. One year on and we wish many more to go!.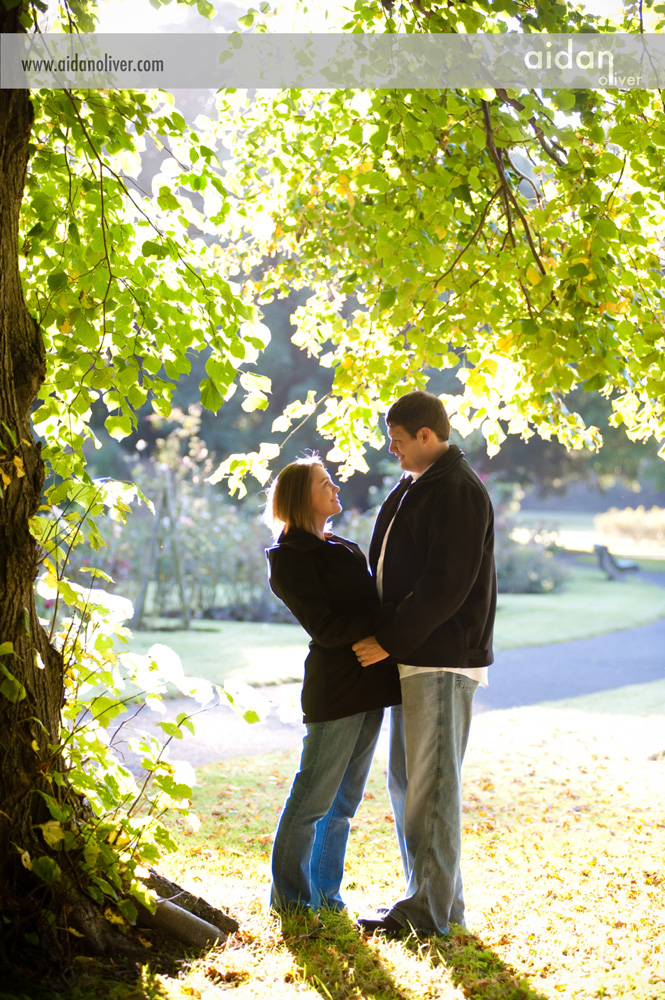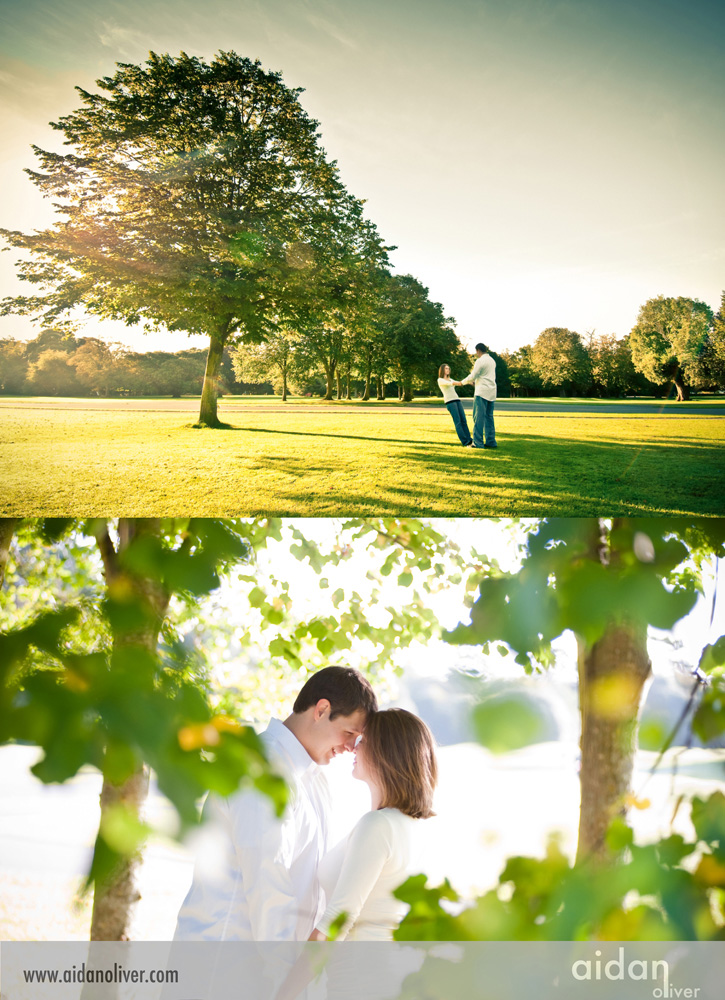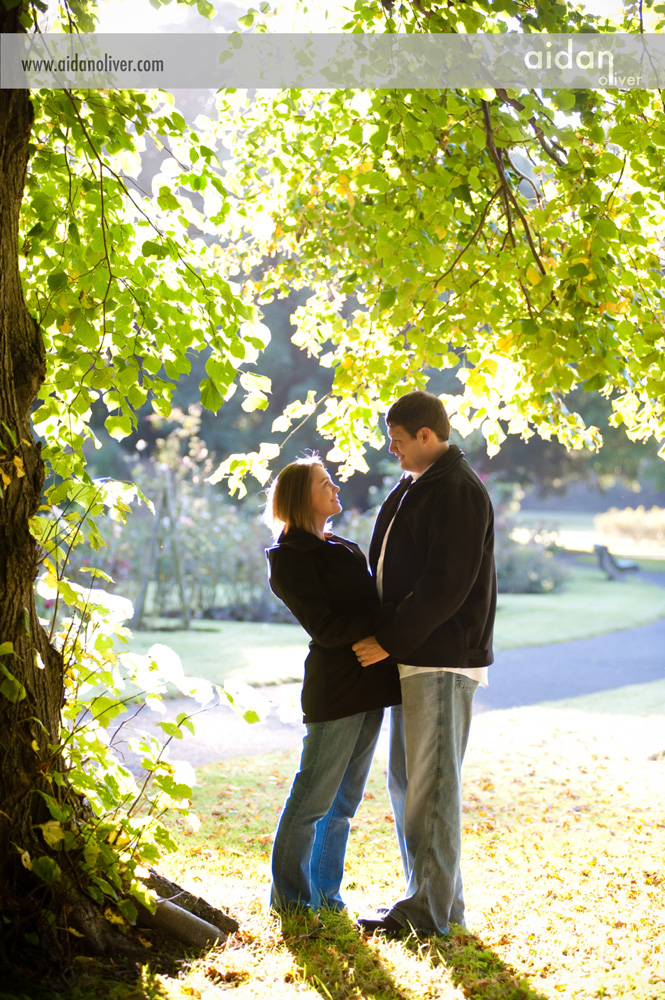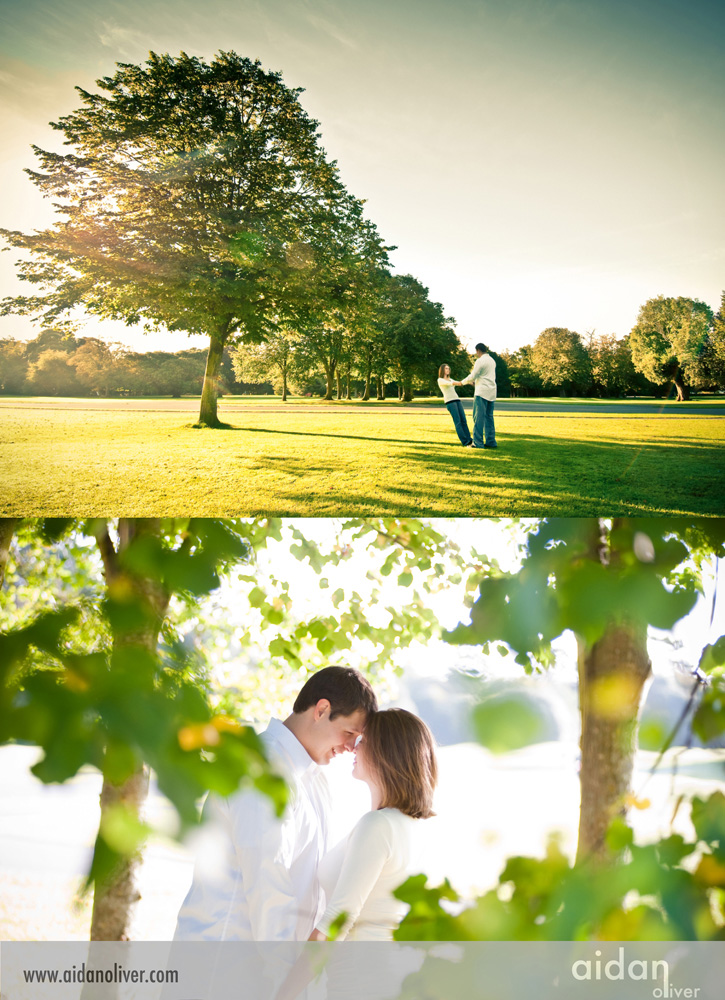 Aidan Oliver is available for engagements, weddings, lifestyle photography, commercial photography and much much more. We also cover international weddings. Give us a call or fill out some contact details here and we will help out where and when possible.
www.aidanoliverphotograph.wordpress.com
00353 87 2861544