Music
This is the second year I have photographically covered the Murphy's sponsored Cork X Southwest Music and Arts festival on behalf of Entertainment Architects. This year the festival was held in the Liss Ard Estate, just outside Skibbereen, West Cork. I can honestly say that is is the best small festival I have been to yet, and for many reasons, none the least the crowd, the venue and artists on show. Photographing this venue was an absolute delight, meeting people having a laugh, a drink, a healthy and delicious bite to eat.
Below you can find eight handpicked photos of this festival and directly underneath the photos you will find a slideshow encapsulating my take on this magnificent festival.
All images are copyright of aidanoliver photography.
00353 (0)87 2861544
I had the pleasure of photographing the second of two recent James Vincent McMorrow gigs at the Pepper Canister Church on the 28th April. Jennifer Evans played excellent support given her range of genres that she covers so effortlessly, her striking voice capitulating into the realms of "almost" angry blues, new folk and salient jazz and providing plenty of energy on stage which was simply addictive.
James Vincent Mc Morrow, however did the opposite, this relatively new artist cast a spell on the audience whilst punctuating the vicissitudes of silence with occasional self deprecating humour coupled with a hearty grin. I try to compare this artist with some of the obvious greats but no justice can be done with simile - James was simply mesmerizing. His backing singers were there when needed to lift his supreme voice into another level.
My aim was to capture the photos in simple terms. The only colour composite photos were the two shots of the venue at the start to emphasise the lighting. The remaining photos were (nearly) all B/W and toned slightly antique for an old feel and to create a mood, helping to create an ageless time where none but song enlightens the soul.
I was lucky, catching a rare moment where James turned to the left (away from the stage) and let go. For this and some of the other photos I captured using ISO 6400 explains the grain which is present in a number of photos.
The final photo is one where James has been presented with a Gold disc for sales of his "Early In The Morning" album, posing happily with his parents.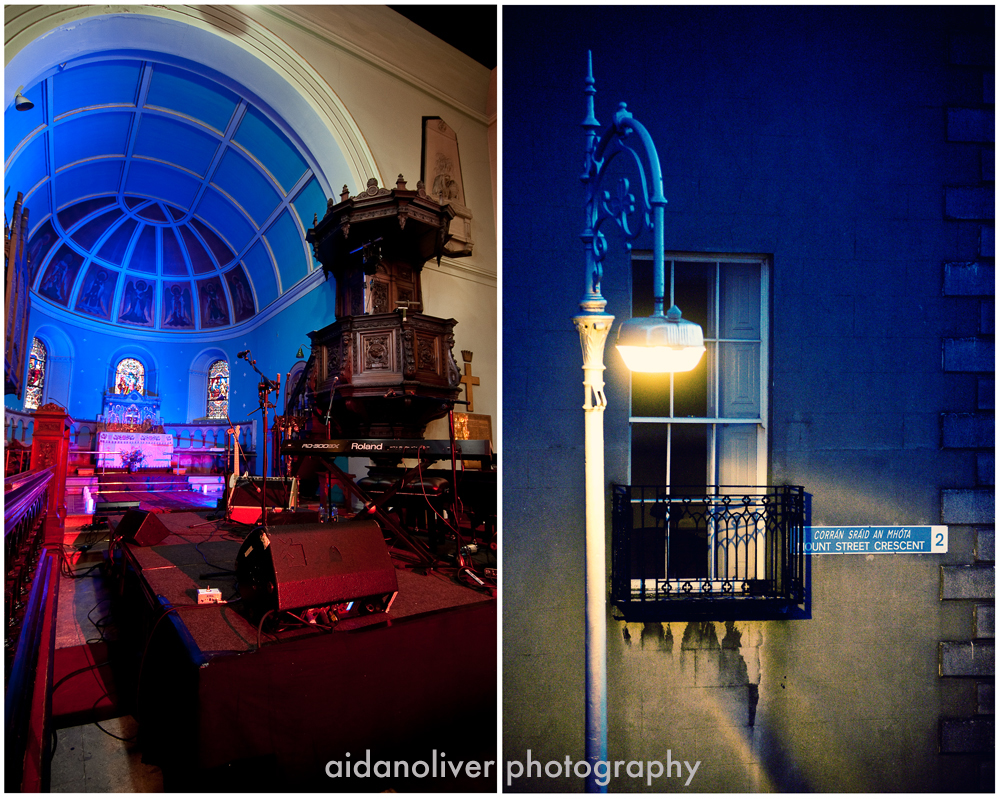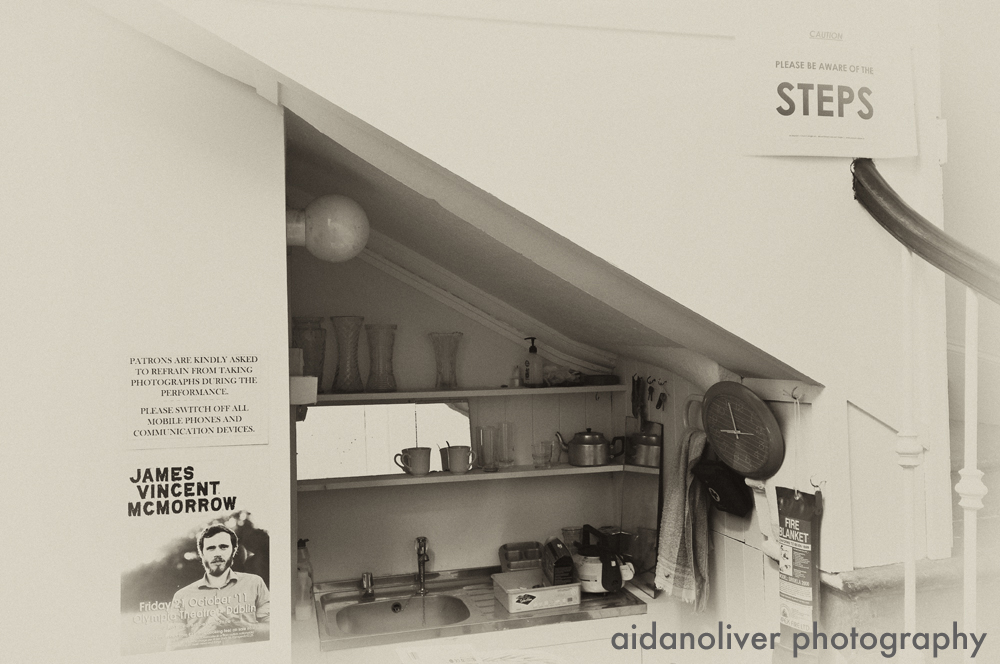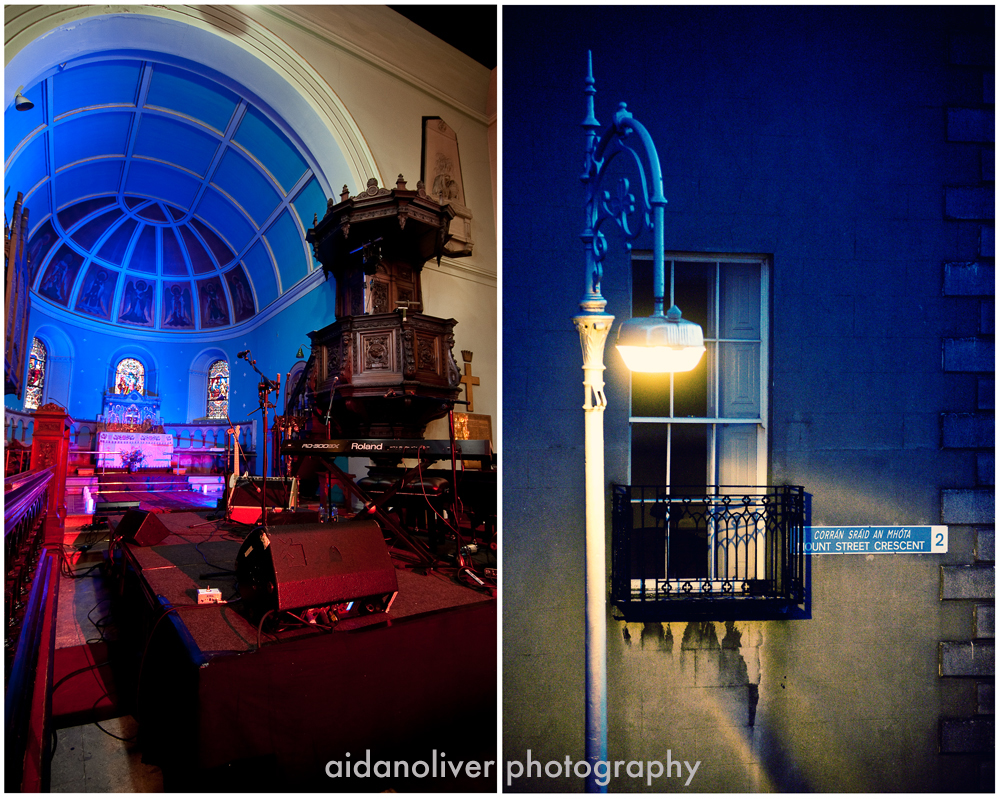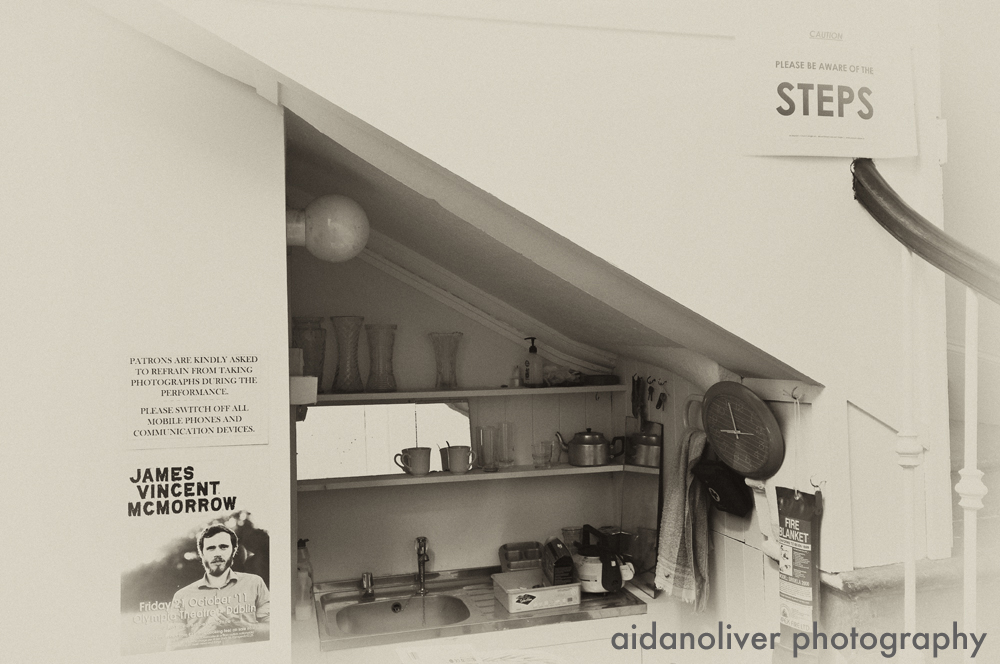 Credits:
Paddy McPoland - Production 1 Management and Ken Allen - Faction Records.